Aluminum Profile Furniture Enhances House Elegance 4
Needle Type Door Hinge
Italy imported Akrd light needle hinge, high quality aluminum alloy material, surface spraying treatment. Exquisite compact, durable, strong bearing capacity. Opening Angle: 270°, suitable for 35mm special aluminum frame door.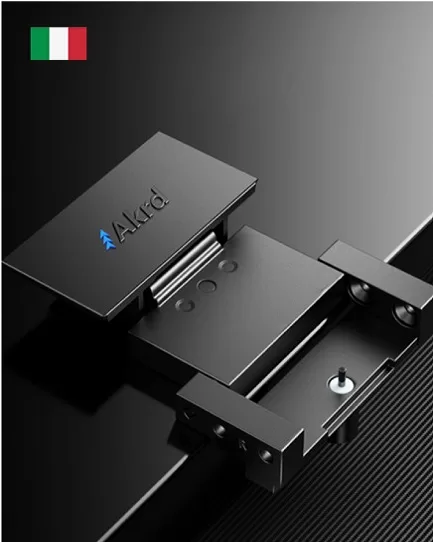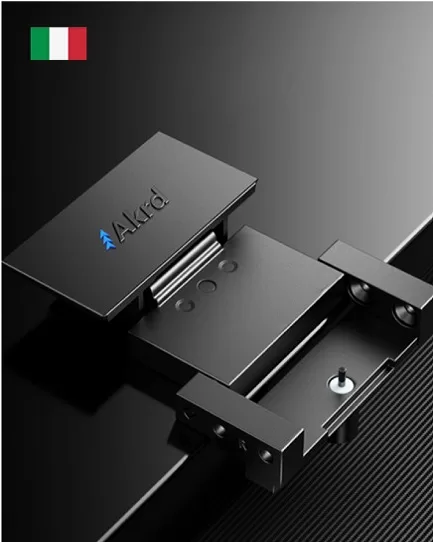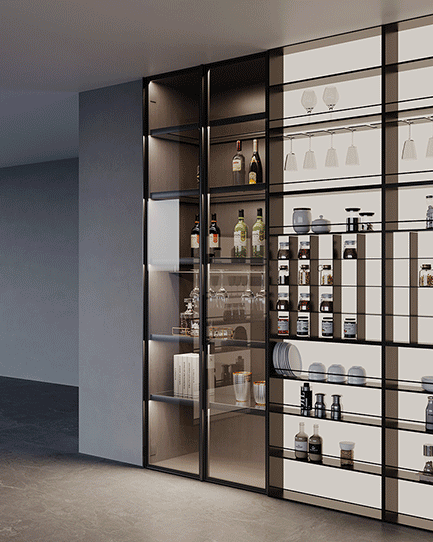 Aluminum Plate Wine Bottle Rack
The open aluminum plate wine bottle rack is made of a round tube with a wall thickness of 3.8mm and a diameter of 11mm, which is sturdy and durable. It is paired with a solid aluminum plate of 5mm * 67mm * 300mm, and has a surface oxidation treatment, resulting in a delicate and exquisite appearance and feel. Free splicing controllable customization specifications, and customizable colors. Installation: Net depth between units D ≥ 300mm, H ≤3000mm.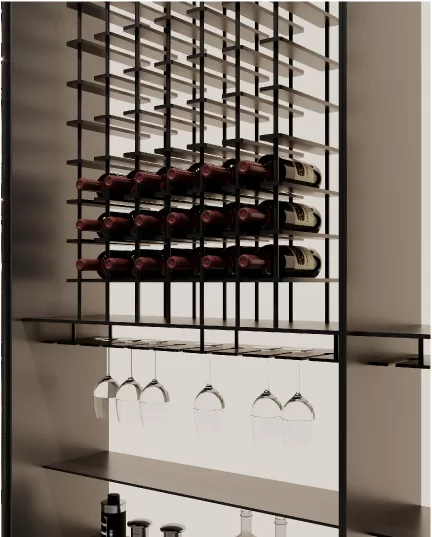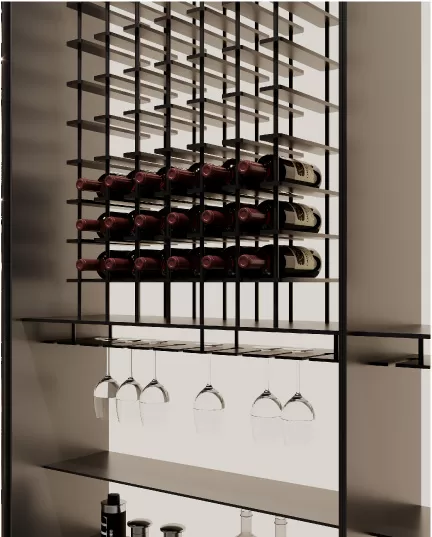 Glass Wardrobe Space
Abandoning traditional wardrobe forms and focusing on aluminum framed glass cabinets, with a 360 ° fully transparent glass design and a 360 ° fully transparent design combined with intelligent lighting systems. The combination of multiple groups of modules can meet the multi-functional use, can be matched with a variety of storage function parts, to provide comprehensive and display storage solutions for modern elites. The glass cabinet door plays the role of dustproof and transparent, and clearly displays the hanging area, stacking area and jewelry storage area one by one, which enhances its visual expression and gives the appearance a rich sense of layer.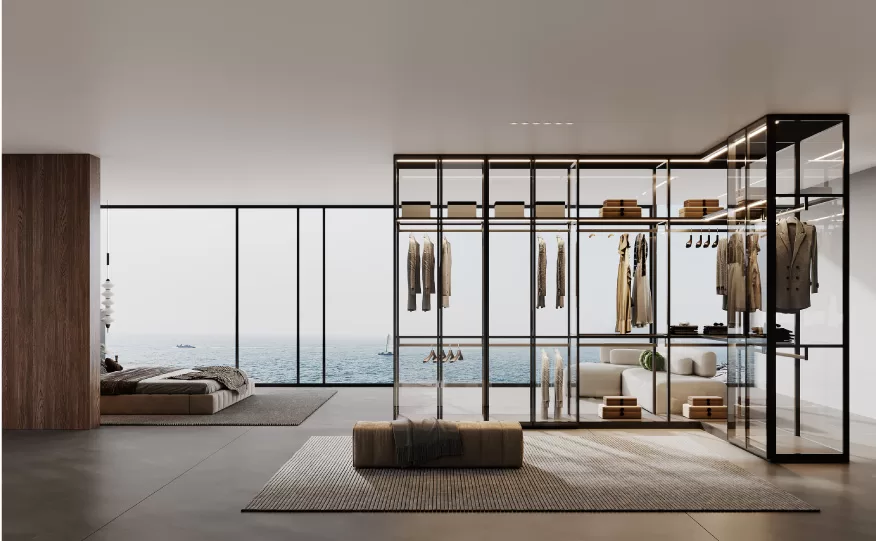 ---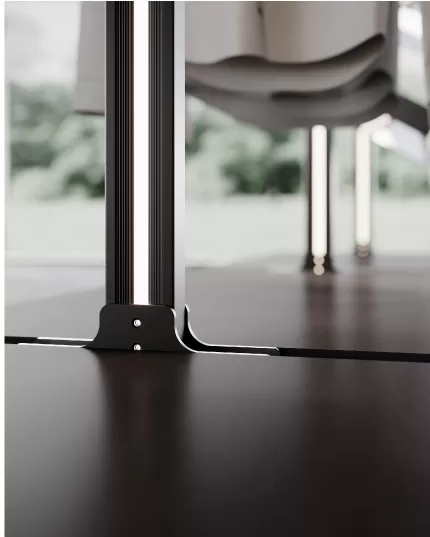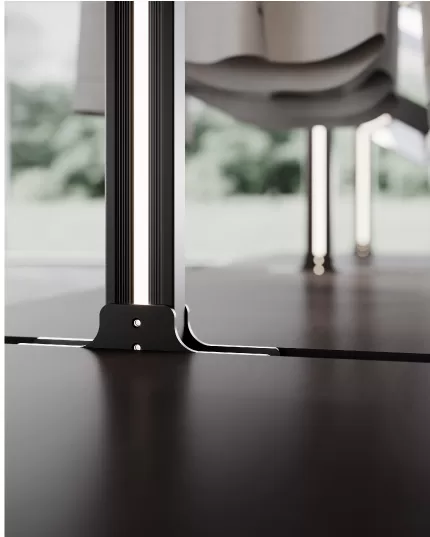 Column Bookshelf Partition
This column bookshelf partition, adopting aluminum alloy top and bottom columns, transparent glass laminate with champagne gold metal frame, it is both simple and noble, laminate can be adjusted according to individual needs. The height, length, and color of the cabinet, can be adjusted according to the actual size of the space,Suitable for matching different scenes and styles, this minimalist yet elegant column bookshelf, you also deserve it.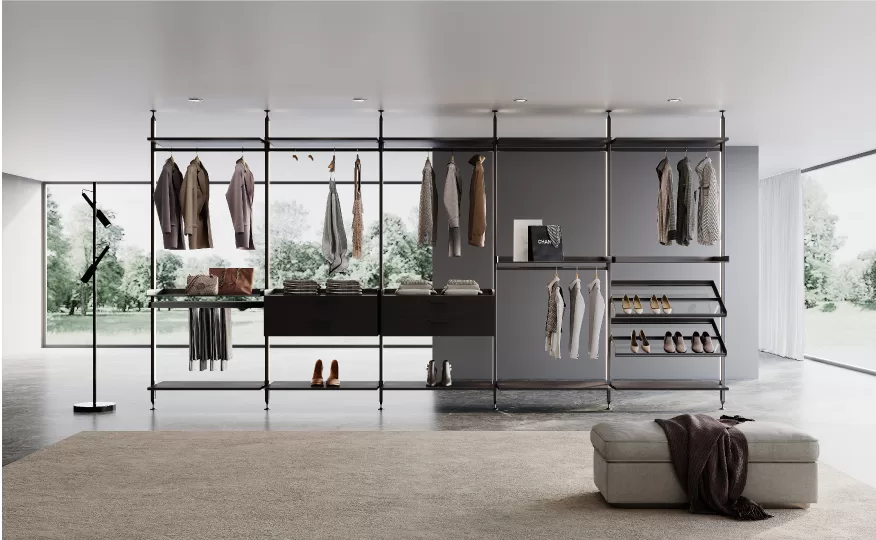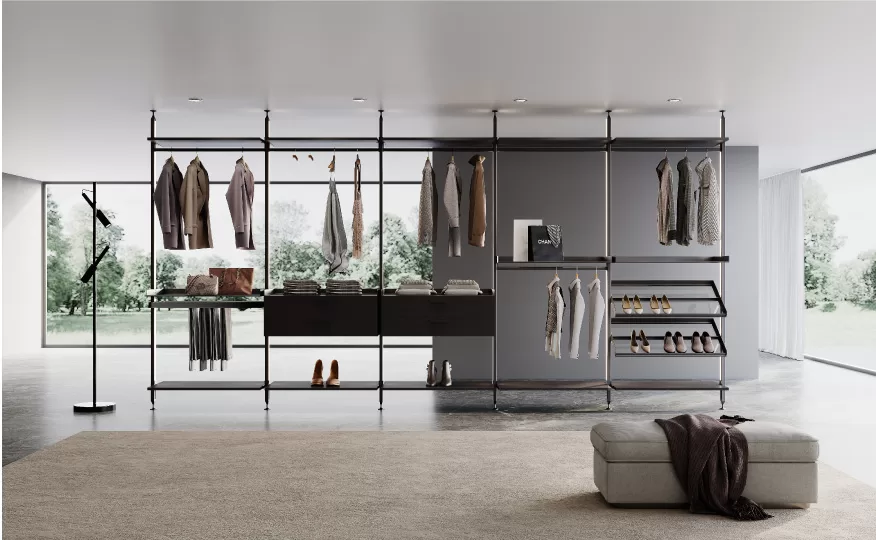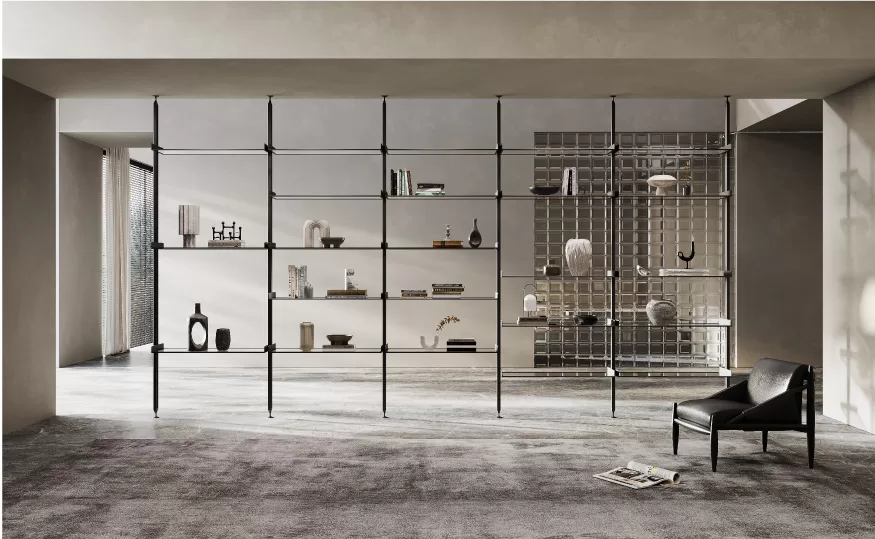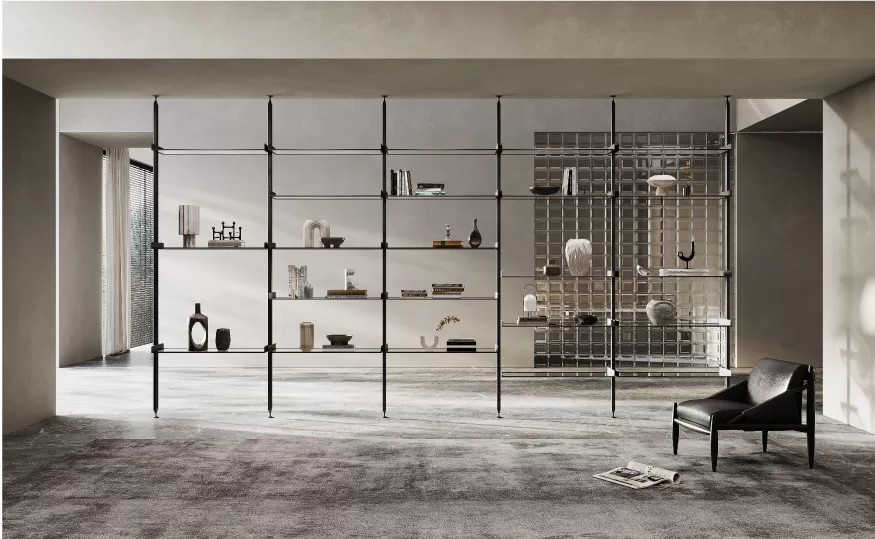 ---
Decorative Edge Cabinet
This decorative edge cabinet is small and exquisite, paired with universal hinge aluminum frame glass door that is lightweight and smooth. The embedded rounded handle is integrated with the door panel, and the aluminum frame glass layer panel is illuminated, making the overall transparent and high-end. The size of 500*900mm can be placed in corners without occupying much space.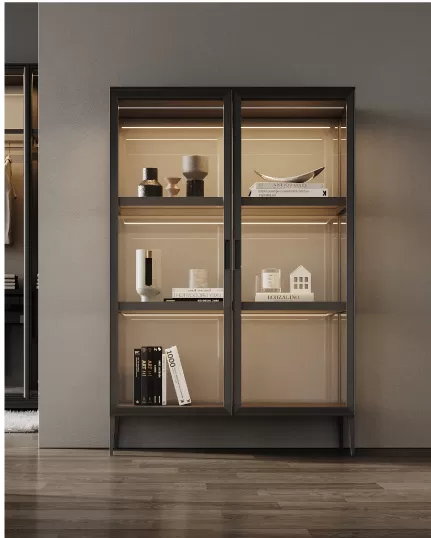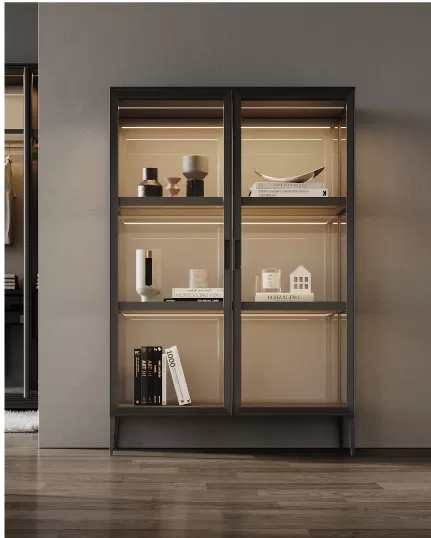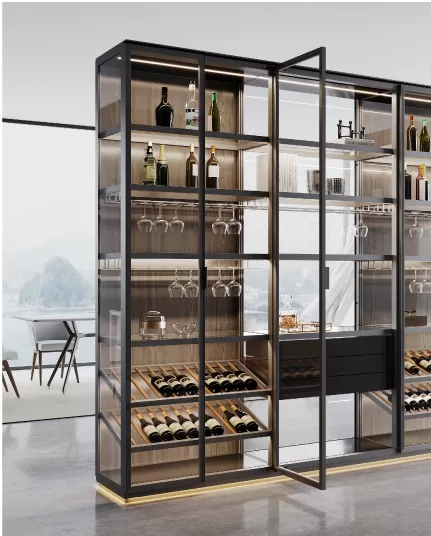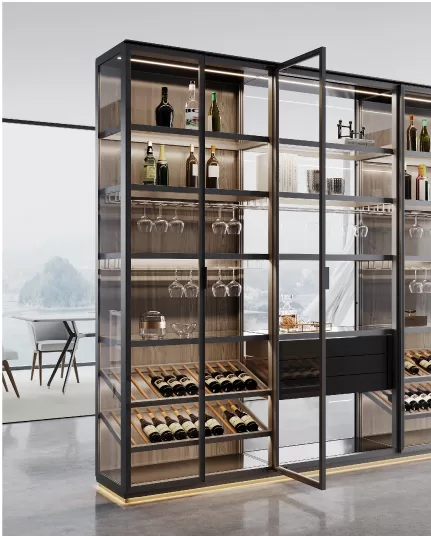 Glass Wine Cabinet Space
The combination design of open type and glass cabinet doors, meets the aesthetic requirements while increasing transparency, adding a sense of layer to the space. Interpreting the complementarity between parts and the whole with a light luxurious approach, integrating the wine cabinet and dining side cabinet into one, increasing functionality and enriching the fun of the space. The symmetrical layout has a clear hierarchy, coupled with embedded lighting, creating a pure sense of detail in daily life.
Glass Laminated Frame
The frame is made of high-quality aluminum material, with a polished surface that can undergo oxidation, brush oxidation and spraying processes. It is embedded with 5mm glass, with a delicate and exquisite appearance. The color can be customized and can be the same as the column.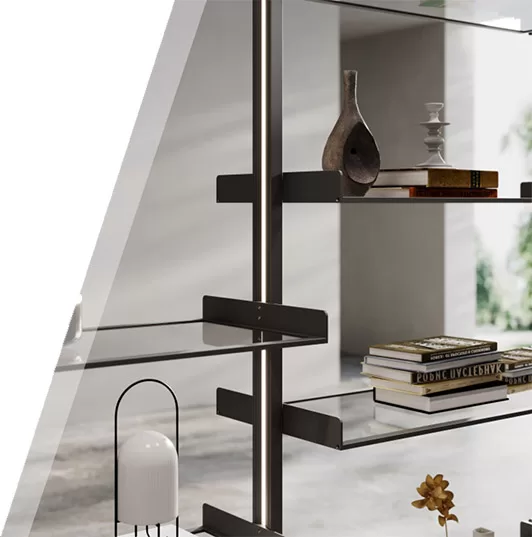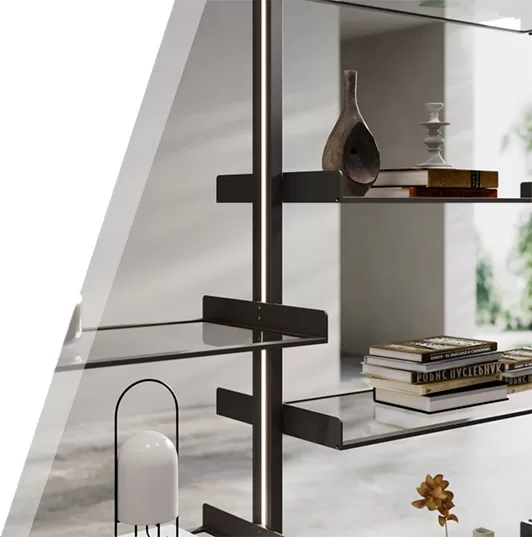 ---
KRC High-end Customized Screen Series
Our screen features mocha brown extremely narrow frame paired with ultra-high tempered wire glass, the artistic sense directly fills up, quiet and profound, adding a touch of mystery to the cloakroom, like a blind box, let you can't wait to open it, ultra high tempered glass, simple, beautiful, and easy to clean, color and size can be based on personal preferences and space size tailored.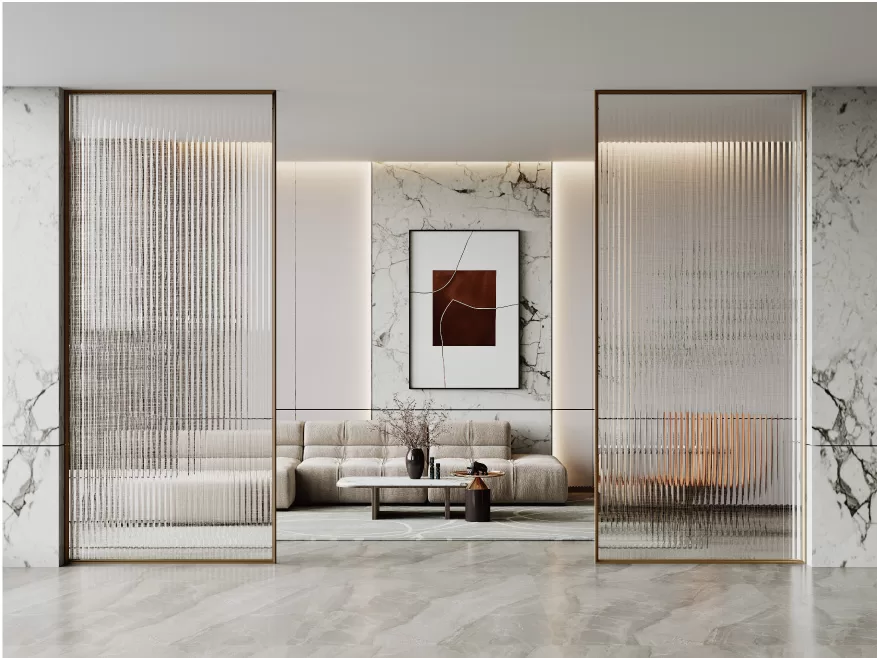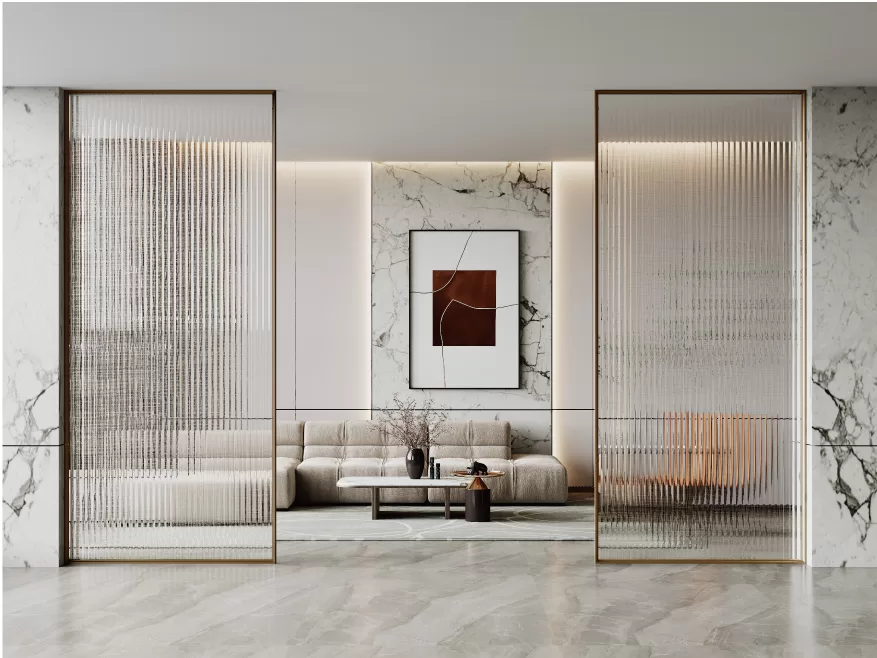 Glass Wine Cabinet
This glass wine cabinet, adopts an aluminum profile and full glass design, with a champagne gold frame and transparent glass door panel, highlighting nobility. It not only meets the pursuit of high beauty for contemporary young people, but also showcases the product's expressive power. It is equipped with two luminescent layers and two wine rack layers, allowing the wine glass and wine to be stored at will. Combined with the lighting inside the cabinet, the entire wine cabinet becomes luxurious, making the entire space rich and interesting. This glass wine cabinet, you deserve it.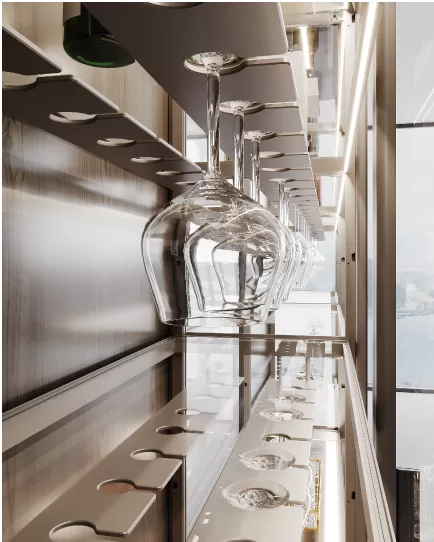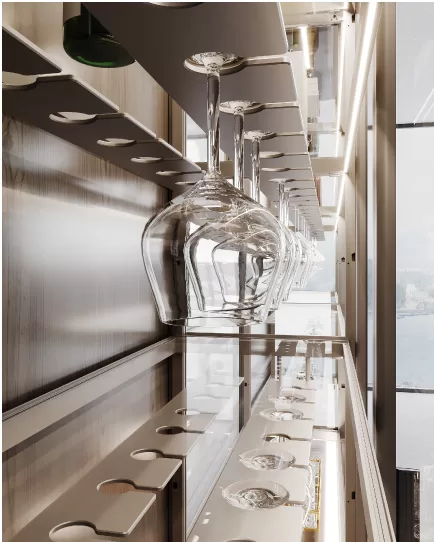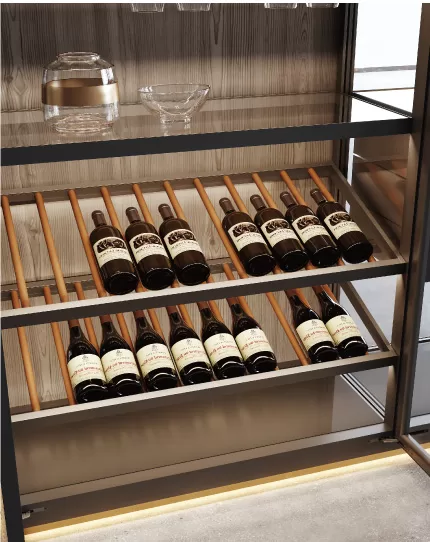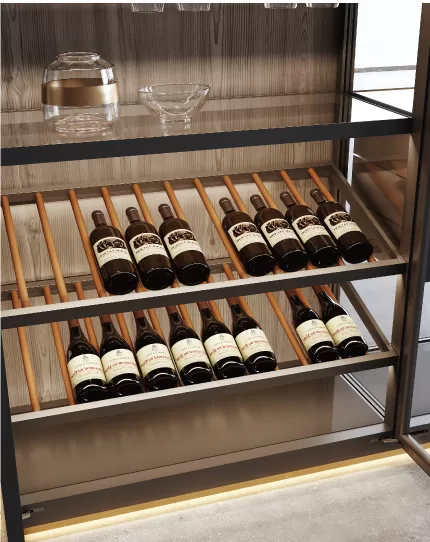 ---
Open Cloakroom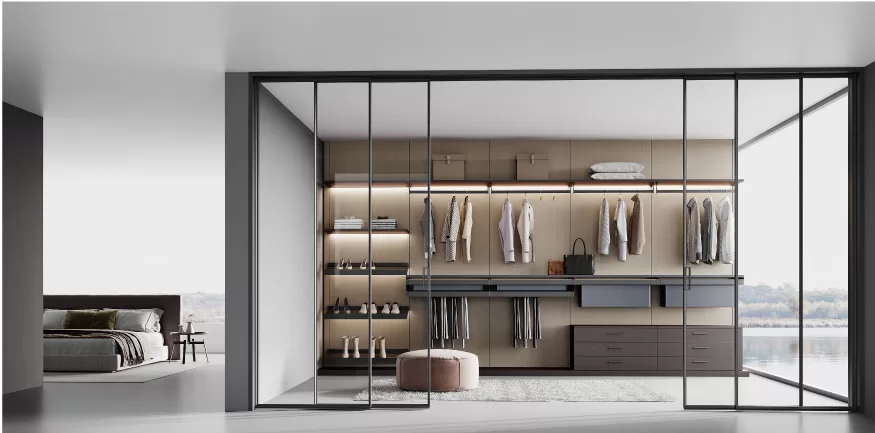 Backboard Bayonet Fastener
M type buckle design, compact and powerful,
pressing installation, no need to use screws fixed,
firm joint does not shake, easy installation. Frame
for high quality aluminum alloy material, surface
oxidation treatment, not easy oxidation. Size can be customized, cut at will.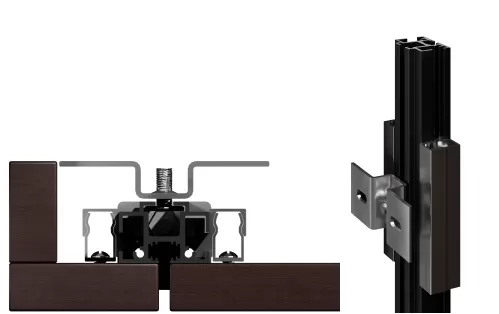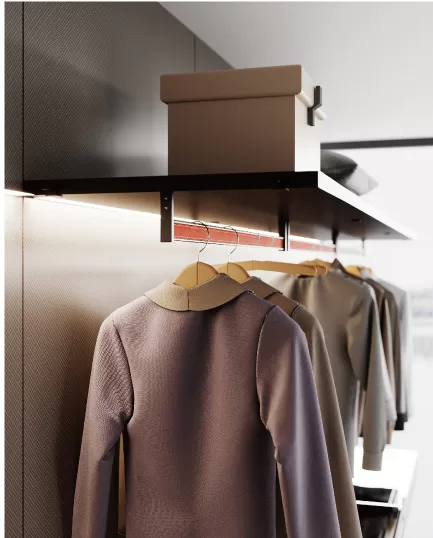 Column Clothes Shelf
Made of high-quality aluminum alloy material, not
easily oxidized. The frame is made of high-quality aluminum alloy material, and the surface undergoes pre oxidation process. The wall thickness can reach 3mm, and it is sturdy and stable with an 18mm wooden backboard. The functional accessories adopt a buckle design, which is easy to install and firmly fits without shaking.
---
Trousers Rack
Used for storage of pants, thickened material, strong bearing capacity, can be disassembled separately, flexible storage. Space aluminum fluorocarbon process outer frame, wear resistant, scratch resistant, anti-raw gripper, fine line anti-slide bar, effectively prevent pants from slipping. Hattishi mute damping guide, push and pull smoothly.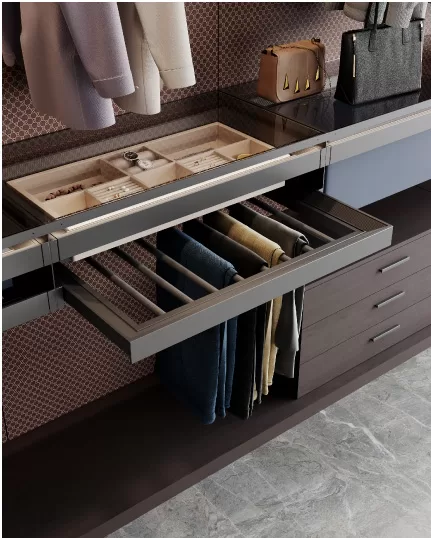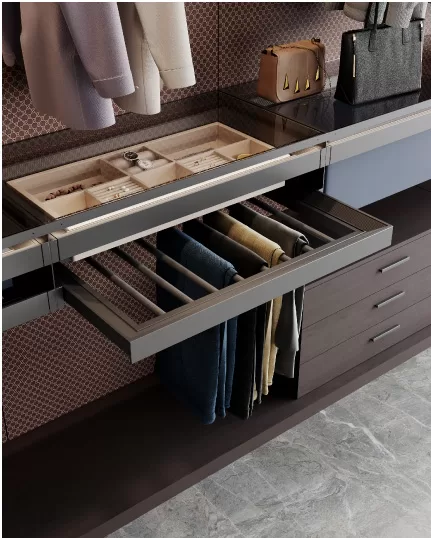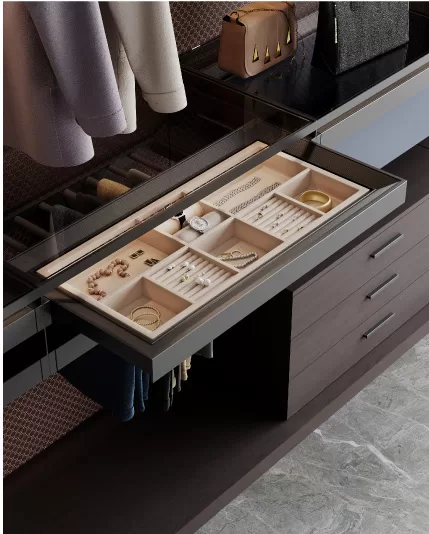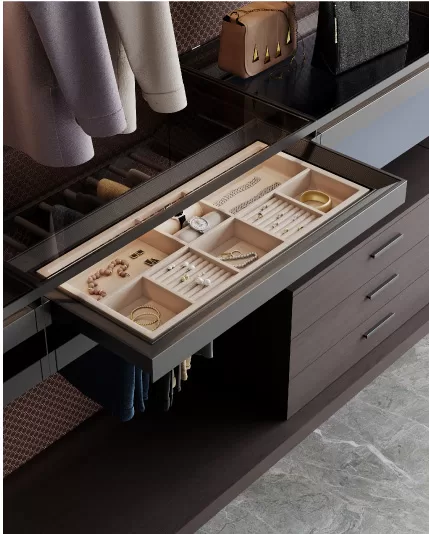 Jewelry Storage Box
High quality fluorocarbon coating, super strong anti-corrosion, wear-resistant, scratch resistant, leather core, partition, and proper care of accessories. High quality leather core for exquisite partition storage, creating a refined lifestyle. Large R-angle design to protect clothing from harm. Heidi's silent damping guide rail ensures smooth pushing and pulling
Leather Basket
This leather basket is really a favorite item for housewives. It is made of handmade leather and has a superlarge capacity. Various large items of clothing, blankets sheets, and pillows can be easily stored. The outer frame of the space aluminum fluorocarbon technology is wear-resistant and scratch resistant. High-quality leather as the core, creating a refined lifestyle, with a large R-angle design to prevent clothing damage. Heidi's silent damping guide rail ensures smooth sliding and pulling.